Safety & Equipment
Won ATA National Truck Safety Contest in 9 Categories
Every driving candidate is subject to driving tests and stringent hiring standards for employment, driving, drug, criminal, behavioral and functional agility evaluations.
Roll Stability, Speed Limiters, Collision Mitigation, Lane Departure Warnings
Forward and Rearward Event Recorders
We use D.M. Bowman's programs to benchmark all of our other transportation clients
— Protective Insurance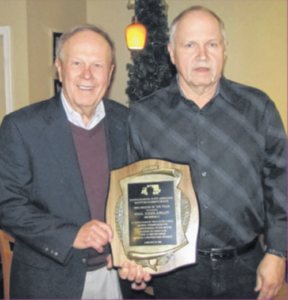 Recent Awards
D.M. Bowman, Inc has been recognized by the EPA as a 'High Performer" for 2017. SmartWay's high performers are those partners whose efficiency and/or air quality performance places them in the top-ranked performance range by the EPA.
Service Awards
Lowes 2016 Gold Carrier of the Year (Presented in March 2017)
Safety Awards (from the American Trucking Association)
Industrial Safety – 1st Place General Commodities (up to 1,000 employees)
Truck Safety – 3rd Place General Commodities (local division)
Contact us today to learn more about our safety and equipment, or more about our recognition for best practices.