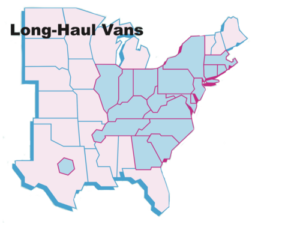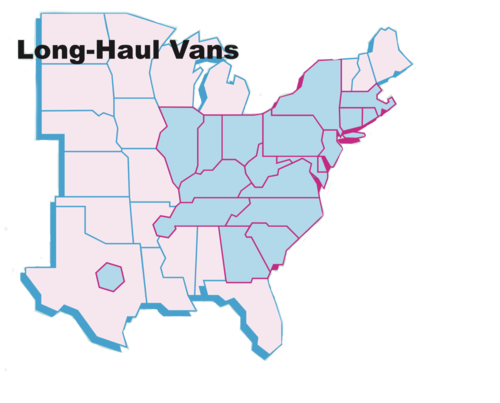 Third-party logistics (3PL) are vital considerations for companies that need outsourced delivery, transportation, and storage. Established providers help logistics teams improve customer service, control costs, and increase the efficiency of their van line operations.
What Is Van Line Haul?
When you plan a corporate relocation or cross-country move, you often worry about shipment safety and timely deliveries. Besides, you want cost-effective transit. The local movers and national van lines are shipping and moving truck rental companies that offer long-distance transport services with the support of individual local line agents.
Due to logistics challenges, they outsource 3PL providers for flawless operations. The 3PLs are specialists in van line haul and can streamline the logistics processes, set correct prices, and meet your needs. It allows employees to bypass the learning curve and space requirements.
Benefits of Van Line Logistics
Here are the main benefits of van line logistics.
1) Performance Gains
Professional moving companies and third-party van lines can help streamline your moving process, shipment routing, paperwork, shipment monitoring, and other logistics operations to make the experience seamless. Consequently, you save time while improved accuracy increases customer satisfaction, which is critical when pricing the van lines.
2) Cost Savings
Third-party logistics providers negotiate better rates for shipping and have lower moving and warehousing costs. It allows reduced line shipping prices for customers. Since you work with shipping and 3PL companies, you don't maintain a warehouse space. Therefore, you save on electricity, staff, and IT systems.
With the right technology for the 3PL, you can optimize freight shipping services to reduce costs. Technology provides access to carriers' databases, recognizes problems early, and automates processes.
3) Business Growth
Working with shipping companies and 3PL providers releases your time to focus on activities that grow your business. Instead of your own moving network and systems, you outsource the work to a specialized company with the appropriate infrastructure in place. When the van line business expands, you will have the adequate expertise and resources you need.
4) Receiving Full-Service Logistics
Professional moving companies specializing in turnkey solutions offer reliable transportation and 3PL storage in various locations across North America. This is due to advanced tools for tracking and tracing shipments of North American van lines. Also, you get regular reports to optimize and improve your operations. Their experienced sales and operations team has creative solutions to save you time and money.
5) Specialized Transport Solutions
Some professional moving companies and 3PLs have a reputation for van line load shipment services as their shipment contains high-value items that need careful handling. Such services include:
International van lines, intermodal, heavy haul, and air freight

Truckloads

and freight brokerage for the LTL

Value-added delivery that comprises reverse logistics, inside placement, and material recycling.

Moving electronics, car shipping, perishable items, and other specialty-moving services.

White-glove handling of items like fine art, fixtures, furniture, and electronics
6) Reliable Services
Each cargo that arrives in the wrong truck or comes late tends to add extra working hours for your employees. Freight line logistics providers can anticipate delays and help develop plans for each situation. The best 3PL companies communicate openly regardless of freight obstacles.
7) Last Mile Coordination
The 3PL companies coordinate the last miles of fixtures, equipment, and furniture for hospitality and residential institutions, restaurant and food services, and healthcare settings. The skilled providers bring improved capacity for:
On-site installers and project management

Inventory management, staging, and time delivery

Retail rollouts and after-hour deliveries
Contact D.M. Bowman
Van line haul offers benefits to companies that include specialized transport solutions, last-mile coordination, receiving full-service logistics, and business growth. Additionally, it provides cost savings, performance gains, and allows business expansion.
D.M. Bowman offers delivery services in the Mid-Atlantic, Northeast, Southeast, Midwest, and other areas with superiority and ease. Contact us today for all your delivery needs.