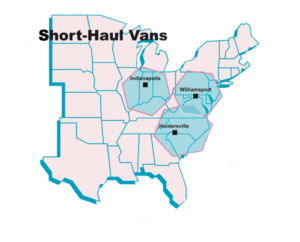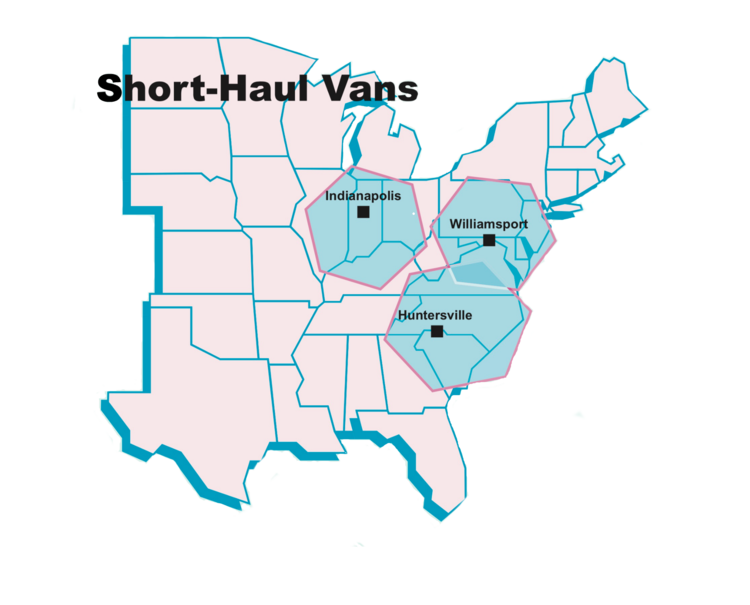 Although trucking is one of the most important sectors in the economy, drivers are undoubtedly its cornerstone. In recent years, short-haul trucking has become much more appealing to drivers. While some truckers don't mind being away from home for a few days, others want to see their families daily; hence, this job type has its benefits and detriments. If you aspire to become a truck driver, read on to find out more about short-haul trucking.
What is short-haul trucking?
Short-haul trucking derives its name from the delivery of goods within a short radius of 150 – 500 miles. Unlike long-haul drivers, short-haul drivers have more free time. Besides, they are always close to home. They enjoy a better family and work-life balance.
Why short-haul trucking is in demand
In recent years, the American Trucking Association has continued to report a great trucker shortage. The truth is that most people are not looking to be truck drivers. While there's a shortage of both long-haul and short-haul drivers, the latter may face even more shortages in the years to come.
Research shows that the average age of a professional trucker in the US is 47 years old. Their average retirement age is 61 years. As the more accomplished truckers retire, job opportunities are opening up for more drivers. The massive growth of the trucking industry is also responsible for the demand for more truckers.
The bottom line is that there is never a right time to become a short-haul trucker in Williamsport, MD. If you desire predictable working hours, short-haul trucking is a perfect choice. The shortage of truckers will not be slowing down anytime soon; experts say it may keep going to 2026.
What are the types of short-haul trucking?
Local trucking
Local trucking entails moving small loads within a 100-mile radius. For instance, if you become a local trucker within the Williamsport, MD area, you are likely to be serving this community. Think of it as distributing essential products from a warehouse to local destinations.
Local trucking can be challenging because the truckers largely drive on city roads instead of highways. On the bright side, these short-haul drivers operate smaller trucks and haulers. The size of these vehicles makes it easier to navigate urban areas.
This kind of trucking is likely to offer superior job satisfaction. Short-haul drivers have the benefit of knowing their managers. The logistics companies they work for are not only locally operated but also locally owned.
Regional trucking
Regional trucking is much more demanding. The truckers can sometimes be on the road for a couple of days. They may sleep in hotel rooms. However, some have trucks with cabins where they may opt to sleep.
Unlike long-haul truckers, regional truckers have a more foreseeable schedule. They are likely to use the same routes repeatedly. They also serve the same customer base. As such, it is easy to create a cordial working relationship with clients.
Hassle-free short-haul trucking solutions
Our ultimate focus is hassle-free service delivery in short-haul trucking. Our pride lies in providing a seamless and efficient service. We understand how delays may affect your business, and we would like to ensure you enjoy convenient and timely deliveries. Besides, you can rest assured that your goods are safe in our hands.
Load tracking is another service that we provide for our customers. We make sure that you know where your load is all the time. The best part is that you don't even need to ask. You will receive periodic updates of your load every step of the way.
How to become a short-haul trucker
If you want to become a short-haul trucker, you should start by getting your Commercial Driving License at a trucking school. Some of these schools in Williamsport, MD, may even help with placement.
If you have completed your CDL in Williamson, MD, we'd be pleased to have you at D.M. Bowman. We have a wide array of job openings that could easily translate into a life-long fulfilling career. Contact us today, and we will be happy to discuss placement options with you.