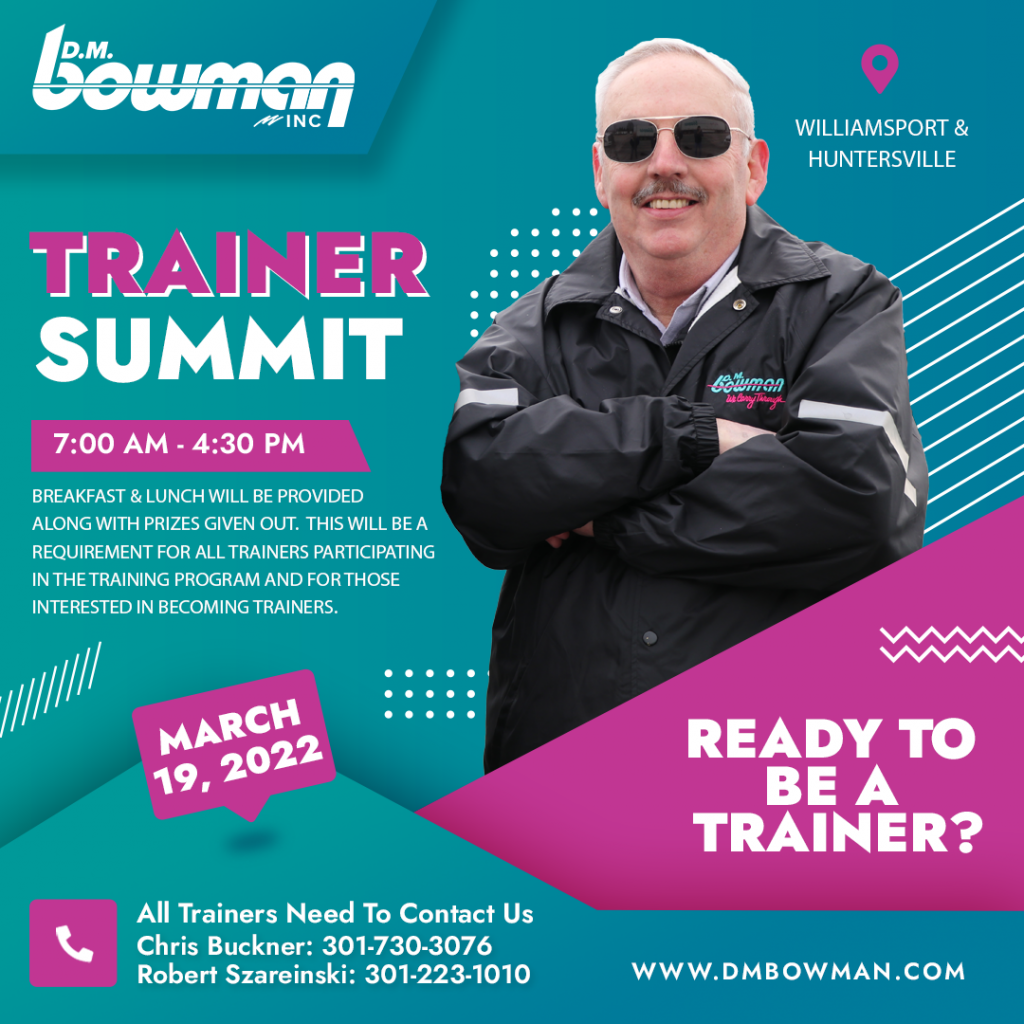 Are you ready to be a trainer? The trainer summit which will take place on March 19th in the Williamsport & Huntersville locations opening at 7 AM and ending at 430 PM.
Breakfast & lunch will be provided along with prizes given out.
This will be a requirement for all trainers participating in the training program and for those interested in becoming trainers.
All trainers need to contact Chris Buckner @ 301-730-3076 or Robert Szareinski @ 301-223-1010 to register.