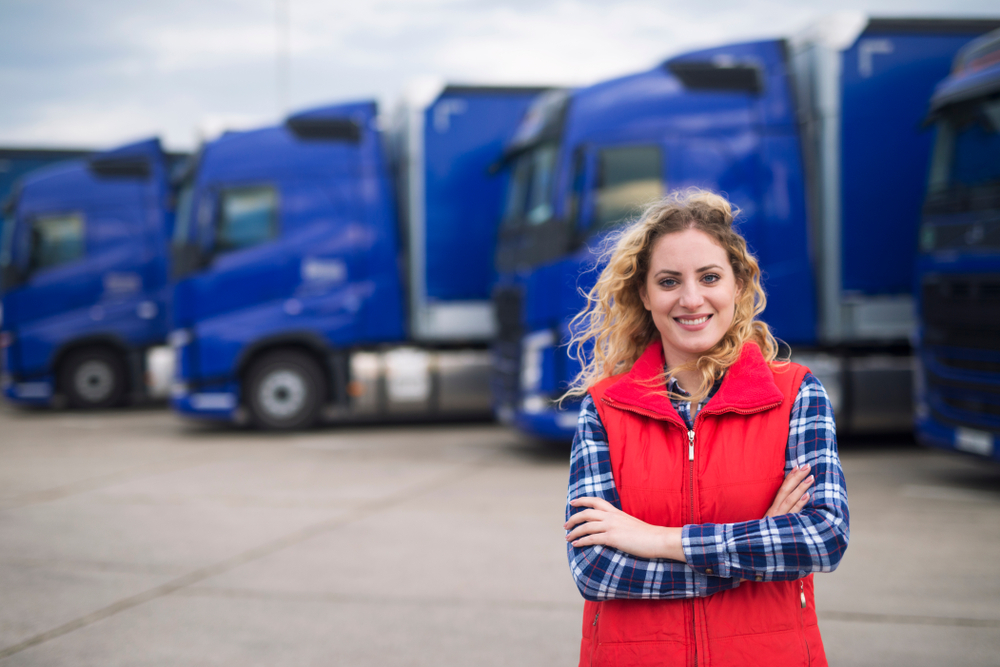 Truck driving has been male-dominated for the longest time. However, there has been a decline in the uptake of truck driving jobs amongst men recently. This has opened up opportunities for women heavily affected by layoffs because of the COVID-19 pandemic, specifically in the housekeeping and service sectors. 
According to the Labor Department's recent data, the pay has also risen by over 5% to an average of $27.50 per hour. This has made truck driving a lucrative job for women compared to other service jobs. To keep up with the sector, below are the tips and resources women in trucking should know.
Always plan your route in advance
Trip planning is an integral part of safety for women in trucking. Planning saves time and helps you avoid challenges. Ensure you begin by mapping your route, and be sure to plan and schedule stopovers for meals, rest periods, or bathroom breaks. Early planning also gives you a chance to reroute in case of challenges. Ensure you pick a style and stick to it to avoid being caught off guard by situations that can bring challenges.
Ensure your cell phone is always charged and easily accessible
A charged cell phone is a must for truck drivers. Talking to family, friends, and colleagues about your trip allows you to share experiences and avoid challenges that may come up during your trip. An adequately charged phone will also come in handy when you need to quickly contact a colleague or your logistics manager for resources or help if problems arise mid-route.
Work for a company that values you
Some trucking companies have a culture that is not conducive to the well-being of their female drivers. Before deciding that any company is a great fit, below are the things to look for:
An honest recruiter who will not lie to you about what your job entails and what it pays
A company that does not tolerate bullying or harassment of their drivers
A company that does not require you to work longer than your contract says you must
A company that cares about your physical and mental well-being by providing the necessary resources, like rest areas and fuel discounts, so you can take care of yourself on the road
A company that respects your personal time and allows you to take time off work to visit your family
Stay up to date with current events
Truck driving is influenced by current events such as traffic laws and regulations, weather alerts, school closings, road construction updates, and many more. Knowing such information can help save time and money while keeping you protected from any serious risks.
Pack adequate supplies
The rule of thumb for women in trucking is to always ensure that all your supplies are packed so that they are easily accessible while you are out on the road.
Ensure you have the following on hand:
Emergency roadside kit: At least one of the following items should be found in your roadside kit: a flashlight, warning triangles and flares, reflective vest and blanket, first aid kit, and repair tools
Cell phone charger: This is especially important if you have a long-haul drive ahead of you
Blankets: A blanket will come in handy for both comfort purposes and emergencies
Spare clothes: You can never know when your clothes will get dirty
Personal hygiene products: Toothbrush, toothpaste, soap, shampoo, and conditioner
Bottled water/non-perishable snacks: For when you get hungry or thirsty on the road
Medicine: In case you need to take medication to suppress a minor ailment
Maps: You never know when you'll get lost and need to find your way again
First aid kit: This is essential for all long-distance trips as it can save your life during an emergency
Join a women's trucking association
Ensure you associate yourself with associations for women in trucking, such as Women in Trucking. These associations are a great way to network with other female truck drivers, get advice from professionals and people in your field, and attend conferences and events. You can also join Real Women in Trucking to enjoy various outreach programs, mentorship, networking, and truck emergency assistance responders.
Take it easy
Ensure you practice relaxation techniques whenever you find yourself stressed out by driving. Meditation, deep breathing, exercise, and listening to music can help alleviate the effects of everyday stressors like traffic jams, low fuel, or a bad weather forecast.
Relaxation also allows you to think more clearly when planning and dealing with challenges as they arise.
Reach out to D.M. Bowman
Even though women in trucking go through a lot to make ends meet, in the long run, the job is rewarding. At D.M. Bowman, we aim to make it easier for you to find trucking supplies delivered to your selected destination by our pro-female drivers. Get in touch with us today for simplified delivery service.
Image Source: Aleksandar Malivuk / Shutterstock