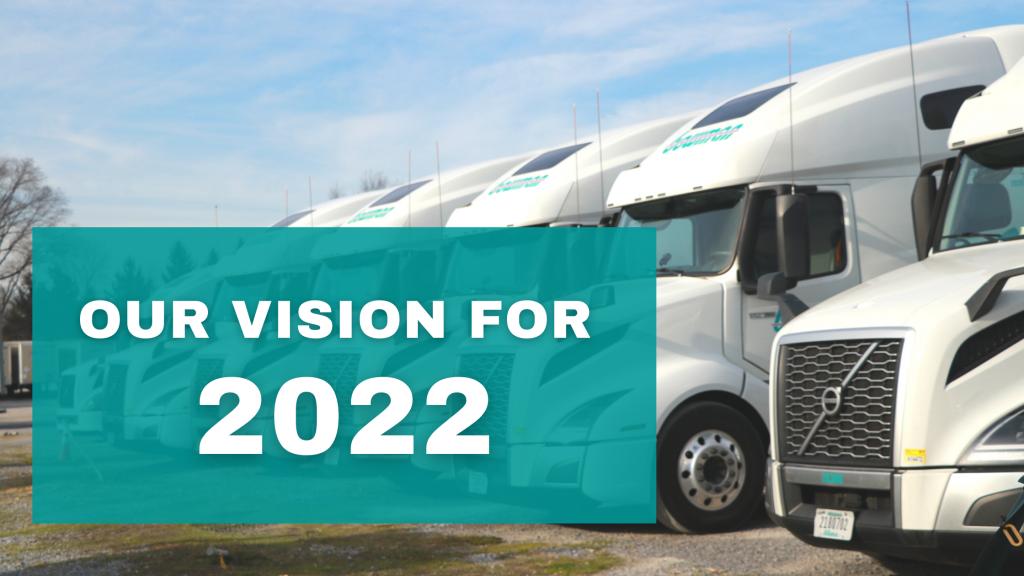 As many of you know, 2021 has brought on just as many challenges to the trucking industry as 2020. We want to take this opportunity to reflect on the past year and share our gratitude for the employees, drivers, and customers who supported us along the way. Over the past year, we have purposely realigned our company focus, made key personnel changes, and found new ways to adapt to this new world that we're all living in.
We are proud to have implemented the two largest pay increases that our company has ever seen in 2021, making us one of the top paying carriers in the industry. We also listened to the feedback of our drivers and Driver Managers to make much-needed SmartDrive scoring changes which resulted in making our bonuses more obtainable. These two changes alone have put a significant amount of money into our driver's pockets.
As a company, we decided to lower our company's health insurance premiums for all employees by 20% when everyone else has increased theirs. As a result of the changes that we have made, we feel that we have found ways to support those who enable us to keep "Carrying Through" every day.
As we enter 2022, our company will continue to place a significant emphasis on our recruitment efforts, retaining current employees and drivers, and making our company an employer of choice. We will continue to buy the safest and top-of-the-line equipment and find ways to make the trucking job more attractive. Most importantly, we will continue to make each and every employee and driver feel as though they are part of our Bowman family.
We look forward to continuing changes that support our drivers and employees by reinstituting our Driver and Employee Roundtables in 2022.
We are excited about what the future holds and to face the challenges in the year ahead. We feel like we have the best team to get us to the next level to continue and grow our operations. As always, if you are interested in joining us at D.M. Bowman Inc. or feel that you can add to our team, we would love to talk to you.